Accountants in the City of London
There was a time when people would look for a local accountant when starting up a new business or looking to replace their current accountant. Searches would normally consist of  "Cheap Accountant in London" and from that people would select the most affordable professional accountancy service in their location. However, now with so many accountants offering an online service, location is not a major factor when selecting a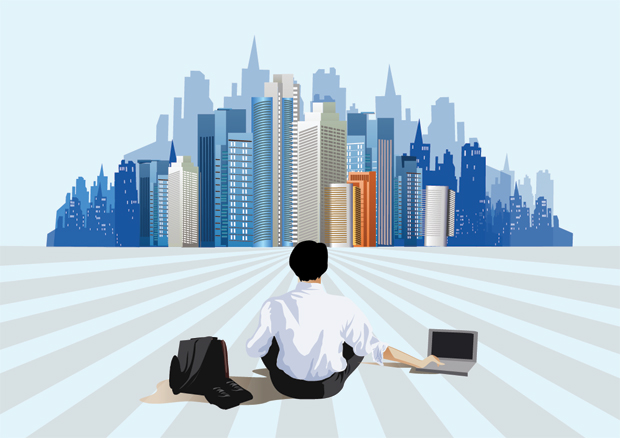 suitable provider.
A taxi driver in London could quite easily take up the services of an accountant in Manchester via online services. Unless you are someone who needs to meet your accountant face to face for every meeting, it will be far more cost effective to select an online service for your business.
You could quite easily operate out of Glasgow with an accountant based in central London. Most online services allow you to communicate with your accountant via email, telephone and messenger. You should also be given a dedicated accountant who will deal with all of your questions and handle all of you returns and dealings with HMRC.
The benefits of cheap online accountants
* low cost accountancy services
* fully accessible no matter where you live (in London working with an accountant in Manchester)
* affordable dedicated accountants
* quick communications via email, telephone and messenger
* normally have plenty of online reviews from previous customers
* stay in touch with the via social media channels
Online accountants are no different to bricks and mortar accounting companies. They will offer the same services such as payroll, bookkeeping, tax returns. Also they are not limited to just helping out small businesses, they can often handle bigger organisations and of course contractors and freelancers. So next time you run a search for a cheap accountant, keep in mind that even if you are based in London you can also use an accountant in another part of the UK!
Lots of choice in London
If you're based in the city of London you will have plenty of options to choose from when selecting an accountant for your business. Being the capital, it's a natural home for some of the best accountancy firms in the UK to be based. However although being the finest accounting firm that can reflect in fees. Choose what is right for your business. If you have a new business or a small to medium sized company, you don't need the absolute cream of the crop accounting service. Seek out a reliable, trustworthy and reputable accountancy firm to handle your business accounting. Most of who do offer very competitive cheap fees.
Choose the right accountant for your business
It can be very tempting to go with the cheapest accountant service you can find, especially when you're just starting out and budgets are tight. The most affordable accountant doesn't mean it's the best one for your business.
Make a list and decide what it is exactly you want from an accountancy service. Do you need bookkeeping or will you be doing that yourself? Do you work in a specialist sector that may require an accountant with knowledge of your industry? Of course on that list will be cheap rates, but don't make that the deciding factor. Make sure your accountant brings more to the table then their affordable fees!
Already have an accountant and wondering how you change to a new one? It's really easy, read our changing an accountant guide